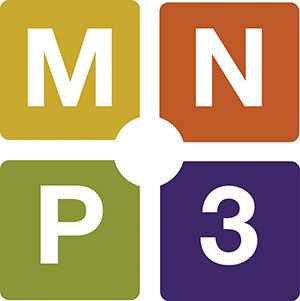 Minnesota's Prenatal to Three (PN-3) Coalition represents a broad base of local, regional and statewide early childhood stakeholders and coalitions. We believe by focusing on children facing racial, geographic and economic inequities, all children in Minnesota will be born healthy and able to thrive within their families and communities.
The purpose of the PN-3 Coalition is to 1) raise awareness among policy and decision-makers about the importance of these early years and to ensure our youngest children are both meeting important developmental benchmarks and ready for kindergarten, and 2) increase smart investments in Minnesota's young children and their families. West Central Initiative hosts Minnesota's PN-3 Coalition, which is funded by
Alliance for Early Success.
For Additional Information Contact:
Laura LaCroix-Dalluhn, Project Coordinator, Laura@LaCroixDalluhnConsulting.com
Nancy Jost, Co-Chair, njost@wcif.org
Bharti Wahi, Co-Chair, BWahi@ChildrensDefenseFund.com
Join the PN-3 conversation! Follow us on
Twitter.
---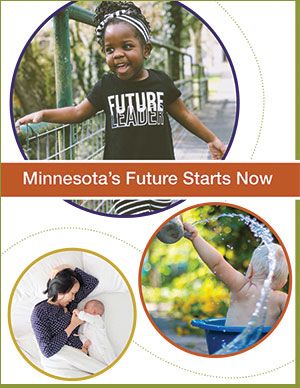 Minnesota's future prosperity depends on the wellbeing of every family, every infant and every young child. Healthy child development is fundamental to the overall wellbeing of every Minnesotan. Understanding the developing human brain, which begins before birth and continues into adulthood, is key. Early experiences, within the context of families literally shape how the brain gets built and has long-term consequences on future health and wellbeing.
We believe targeted policy opportunities aimed at those who experience racial, economic and geographic inequities will ensure the first 1000 days of life include quality experiences for infants, toddlers and their families.
2020 Policy Platform & Data
Minnesota's Prenatal to Three Coalition strives to ensure all children will have healthy births and supportive mothers, fathers, families and communities with resources to develop, grow, and flourish without being defined by one's income, race, ethnicity or zip code.
Minnesota's Prenatal to Three Coalition is working in partnership with key early childhood advocates to prioritize the following legislative and administrative positions in 2020.

Minnesota's Prenatal to Three Coalition supports a broad array of policy issues aimed at those who experience racial, economic and geographic inequities.

Session Review

The PN-3 Coalition through its many partners, collectively saw a number of important successes for Minnesota's infants, toddlers and young families across the state.
---

African American Babies Coalition

Child Care Aware of Minnesota

Children's Defense Fund Minnesota

Children's Hospitals and Clinics of Minnesota

Development & Training, Incorporated

Elders for Infants

HealthPartners Little Moments Count

Indigenous Visioning

Initiative Foundation

Integrated Care for High Risk Pregnancies

LaCroix-Dalluhn Consulting, LLC

Minneapolis Youth Coordinating Board

Minnesota Association for Children's Mental Health – Infant and Early Childhood (MACMHIEC)

Minnesota Association for the Education of Young Children (MnAEYC)

Minnesota Coalition for Targeted Home Visiting (MCHTV)

Proof Alliance

Northland Foundation

Northwest Minnesota Foundation

Plain Depth Consulting

Start Early Funders

Southwest Initiative Foundation

Voices & Choices for Children Coalition

West Central Initiative
---

Minnesota's PN-3 Coalition is co-chaired by Nancy Jost of West Central Initiative and Bharti Wahi of Children's Defense Fund of Minnesota and coordinated by Laura LaCroix-Dalluhn of LaCroix-Dalluhn Consulting. Supporting organizations work together to build awareness about these important years and work collaboratively to increase smart investments for infants, young children and their families.
PN-3 Coalition meets the second Friday of month from 9:30-11 AM. Join us in person or online via Zoom.
March 13, 2020

April 10, 2020

May 8, 2020

June 12, 2020

July 10, 2020

August 14, 2020

September 11, 2020

October 9, 2020

November 13, 2020

December 11, 2020