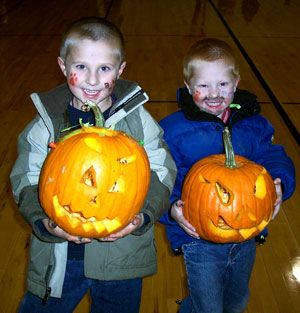 The Henning School Readiness Transition team began working together in an effort to fulfill the school mission statement: "Helping each child succeed." Our team has consisted of parents, early childhood staff, a kindergarten teacher, the school principal, child care providers, and public health staff and now includes parents, PreK-grade 3 staff, the building principal, and is open to all who are involved in assisting children make a smooth transition from preschool to kindergarten, and beyond.
 
Each year, representatives from the School Readiness Transition team, which is now the PreK-Grade 3 Alignment team, attend the West Central Initiative sponsored PreK-Grade 3 Alignment conference in Fergus Falls, MN. The professional guidance provided at these conferences has assisted our team as we have developed and fine tuned a work plan to achieve the goal of providing all children with the skills they need for school success.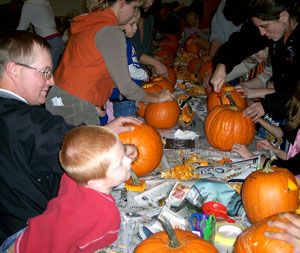 Following is a list of actions that have occurred because of the work of the PreK-Grade 3 Alignment Team: 
The kindergarten and preK staff have met and engage in ongoing discussions (preK and kindergarten rooms are located in close proximity to one another) regarding preK children's needs, progress, and the skills necessary for kindergarten success.     
A plan is in place that will allow preK screening forms to be transferred by the public health nurse (who completes the screenings) to the preK coordinator for review by preK staff and then moved to the child's cumulative file soon after the child's early childhood screening is completed. This allows for communication between the public health screener and early childhood personnel. The public health nurse informs early childhood staff of any concerns, referrals, or any other important information.
A direct link from the school to child care providers has been established by implementing a child care provider home visiting program. The goal of this program is to emphasize the important role a child care provider plays in readying a child for kindergarten success. With this program, a licensed early childhood teacher plans and conducts a literacy, math, science, or other lesson, that encompasses whole child (social-emotional, cognitive, physical, and language) developmental components. A summary of the Minnesota Early Learning Standards has been shared with each area child care provider so all are aware of appropriate learning goals for preK children. Providers have been given four literacy "kits" to use with their children. These kits encompass a book and related activities (art, science, math, etc.) that will encourage the use of developmentally appropriate teaching and learning activities. Free, professional development trainings have been offered to child care providers.
Administration and school board members have shown their support of early childhood programming and its importance in child development by twice increasing the amount of programming available to district three, four, and five-year-olds.
PreK staff continue to build relationships with children and families through Early Childhood Family Education, School Readiness classes, the Caring Connections Home Visiting program, and Early Childhood Initiative events.
PreK staff will be reviewing curriculum in an effort to align preK efforts with needed kindergarten entrance skills. PreK staff will be utilizing a variety of standards-aligned curriculum during the upcoming 2012-2013 school year.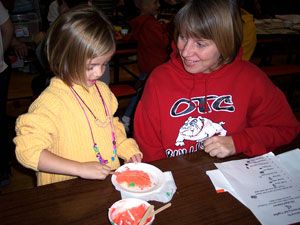 The Henning PreK-Grade 3 Alignment team journey is a work in progress. Communication between the many players in preK-grade 3 alignment is important, and ongoing. Although it is difficult to find time for formal meetings, through informal contacts, and continuing relationships between staff, administration, parents, child care providers, and others who work with our youngest children, we're moving forward in our efforts to "Helping each child succeed"!